The eco-friendly movement is gaining more and more popularity in the modern world. Eco-friendly is a philosophy within which it is proposed to reduce the volume of daily waste and environmental pollution to a minimum and, in the future, to begin to lead a waste-free life. Proponents of this philosophy explore ways to replace plastic with natural materials, look for stores that offer products with sustainable packaging or without packaging at all, go shopping with canvas bags and collect plastic, glass, and waste paper for recycling.
Everyone knows how much cars pollute the environment with exhaust gasses, so in the desire to make their lives more environmentally friendly, millions of people are trying to do the same with their vehicles.
We have prepared a list of the most eco-friendly cars in case you want to choose a new green car for yourself or are interested in this topic.
What Are Eco-Friendly Cars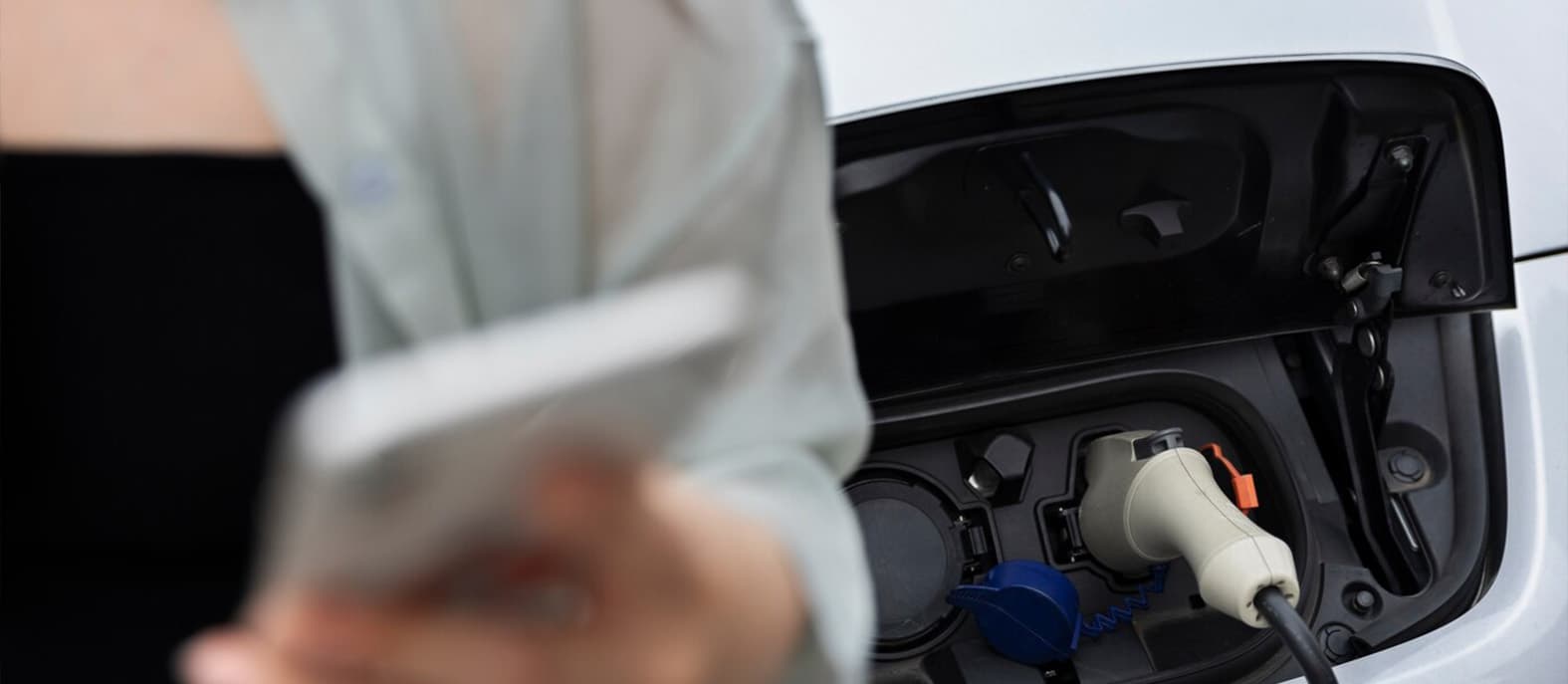 Based on the definition, an "eco-friendly" or "green" car is a vehicle that pollutes the environment less than others and works more efficiently reducing the negative impact on the environment. Thus, the concept of eco-friendly cars includes cars running on alternative fuels and those running on gasoline.
Types Of Eco-Friendly Vehicles
Most people think of electric cars when they talk about green cars, while there are many more types of eco-friendly cars.
Electric Vehicles (EVs)
A vehicle with one or more electric motors powered by an independent source of electricity (batteries, fuel cells, capacitors, etc.) and not by an internal combustion engine.
Electric vehicles run entirely on battery power and produce zero exhaust emissions. They are charged from the mains. Modern models of electric vehicles have a wide range from 30 miles to more than 280 miles on a full charge. The number of electric vehicles in the countries of the world is increasing. However, as a percentage of the world's car fleet, they are still only a few percent.
Plug-in Hybrid Electric Vehicles (PHEVs)
PHEV is a plug-in hybrid. PHEVs plug into an outlet to charge their batteries and use petroleum or alternative fuels to power their internal combustion engines.
Some PHEVs can go 45 miles or more on electric power alone, rather than a couple of miles compared to a standard HEV.
Plug-in hybrids (PHEVs) use a gasoline engine, an electric motor, and a rechargeable battery. They can (and should) be charged from a wall charger so that they work like electric cars from time to time.
Most models can travel between 10 miles and 30 miles on battery and electric motor before the internal combustion engine kicks in.
Fuel Cell Vehicles (FCVs)
A fuel cell vehicle (FCV) or fuel cell electric vehicle (FCEV) is a type of electric vehicle that uses a fuel cell instead of a battery, or in combination with a battery or supercapacitor, to power its onboard motor. Fuel cells in vehicles generate electricity to power the engine, typically using oxygen from the air and compressed hydrogen. Most fuel cell vehicles are classified as zero-emission vehicles that emit only water and heat. Compared to internal combustion vehicles, hydrogen fuel cell vehicles centralize pollutants at the hydrogen production site, where hydrogen is typically obtained from reformed natural gas. The transport and storage of hydrogen can also create pollutants.
Natural Gas Vehicles (NGVs)
A car that uses only methane as a gas engine fuel: either natural gas (fossil) or biomethane. Natural gas is the most versatile and affordable fuel to replace petroleum products.
It has many advantages in comparison with oil and the products of its processing.
The main advantage is high environmental friendliness.
The use of natural gas motor fuel (NGF) is one of the few environmentally friendly solutions that pay off with a direct economic effect in the form of cost reduction.
Flexible Fuel Vehicles (FFVs)
A flexible-fuel vehicle (FFV) – a car with a flexible choice of fuel – can run on both gasoline and a mixture of gasoline and ethanol, and in flexible proportions. Modern technologies allow the engine to run on any ratio of gasoline and ethanol components, from pure gasoline to 100% ethanol (E100).
FFVs in North America and Europe are optimized to run on a mixture of 15% gasoline and 85% anhydrous ethanol (E85 fuel). This ethanol limit is set to reduce ethanol emissions at low temperatures and to avoid starting problems in cold weather (below 11°C). As a result, the alcohol content decreases in winter in regions where temperatures drop below 0 °C. E70 is sold in the USA in winter and E75 in Sweden from November to March.
Gasoline Hybrid
Hybrids or hybrid electric vehicles consist of combining an internal combustion engine (ICE) with an electric motor and a battery to reduce exhaust emissions and fuel consumption. Hybrids that cannot be plugged in are not considered EVs.
Hybrid electric vehicles are powered by an internal combustion engine coupled with one or more electric motors that use energy stored in batteries. They combine the advantages of high fuel economy and low exhaust emissions with the power and range of conventional vehicles.
EV vs. HEV – Choice Between Hybrid Or Electric Car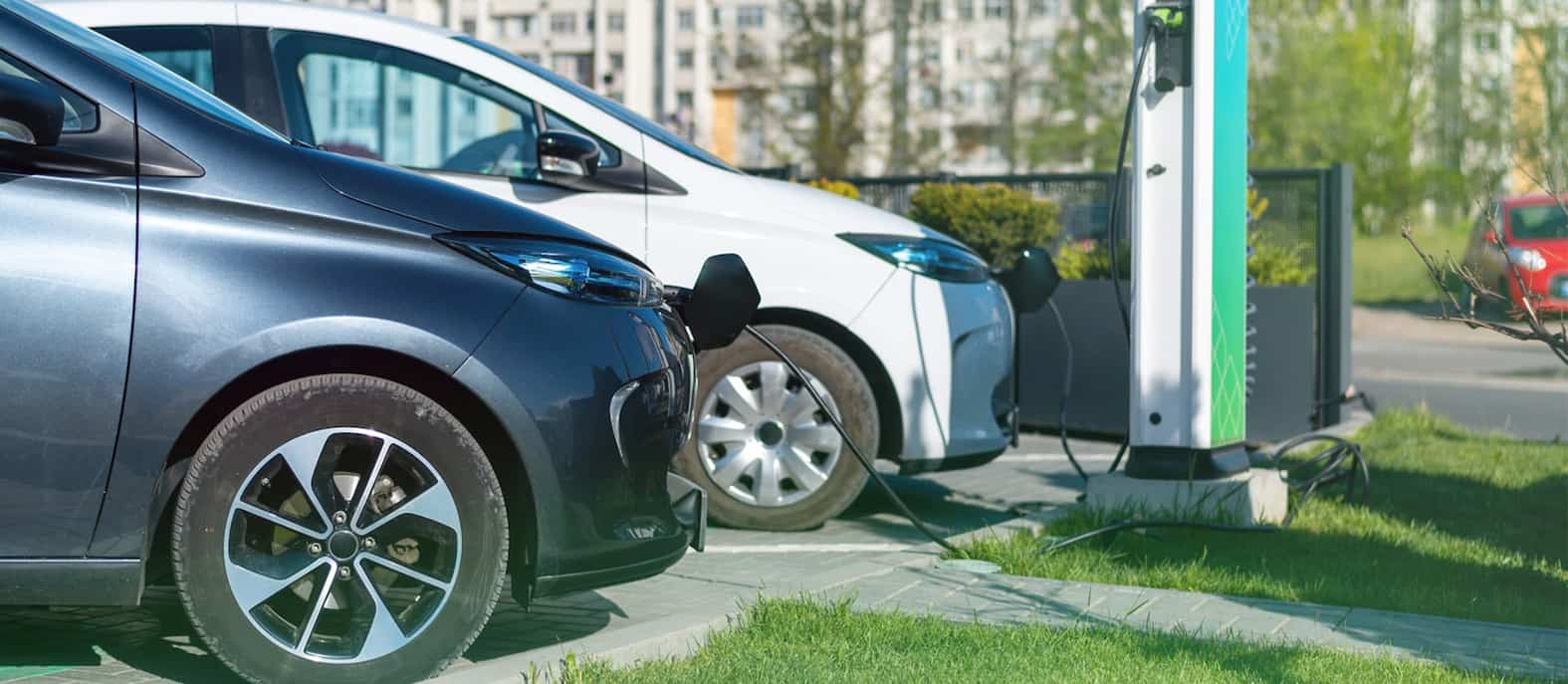 There are many benefits to owning an electric vehicle, whether it's an all-electric model (EV) or a plug-in hybrid (PHEV). First, all-electric vehicles have lower overall costs.
Battery-powered electric vehicles (BEVs) often have lower maintenance costs because they have fewer components than ICE vehicles.
For example, BEVs do not require oil changes. As a rule, you only need to monitor the replacement of tires and wipers. In addition, fully electric cars can be charged not only at commercial gas stations but also at home when not in use.
PHEVs strike a balance between an eco-friendly vehicle and versatility. Most commuters can commute to and from work on electricity alone, while the petrol engine remains on standby for longer journeys.
When charging, the PHEV electric battery powers the electric motor. As soon as this battery is discharged, the fuel engine starts without problems. The car then alternates between petrol and electric power as needed.
The vehicle's regenerative braking system "captures" energy during coasting or deceleration and feeds it to the battery, further reducing dependence on the internal combustion engine.
10 Most Environmentally Friendly Cars
Thanks to the work of activists and advances in automotive technology, more and more cars are going green and polluting less.
The American Council for an Energy-Efficient Economy (ACEEE) recently released a GreenerCars rating that examined more than 1,000 car models, including gasoline or diesel vehicles, hybrids that run on both batteries and gasoline, and all-electric models that are powered exclusively by batteries or hydrogen fuel cells.
Each car was assigned an overall environmental rating on a 100-point scale – the higher the score, the more environmentally friendly the car is. Next, we provide you with the TOP 10 cars from this list:
1. Toyota Prius Prime
Toyota Prius Prime is one of the best-selling hybrids. The car again took first place in the ranking of the most environmentally friendly cars in 2022. Toyota Prius is a car with minimal fuel consumption, whose performance in the combined driving cycle is 1.8 L/110. Of course, the numbers are relevant only if all car systems work correctly and, most importantly, the plug-in hybrid batteries are charged to the required levels.
Key eco features:
GreenerCar score: 69/100
Powertrain: Plug-in hybrid
Fuel economy: 54 combined MPG (miles per gallon equivalent)
2. Hyundai IONIQ Plug-In Hybrid
The Hyundai IONIQ Plug-in Hybrid works on the basis of the interaction of a 1.6-liter four-cylinder gasoline engine with a capacity of 105 hp. and 147 Nm of torque and a 45 kW electric motor powered by an 8.9 kWh polymer battery. The electric drive provides a range of 39 miles and, in tandem with the internal combustion engine, reduces CO2 emissions to 26 g/km. Fuel consumption when the two power units are combined is 1.1 l/110 in the combined driving cycle, according to the New European Driving Cycle (NEDC) version.
Key eco features:
GreenerCar score: 68/100
Powertrain: Plug-in hybrid
Fuel economy: 52 combined MPG
3. MINI Cooper SE Hardtop 2 Door
The MINI Cooper SE (MINI Electric) is the first all-electric premium car in the miniature urban electric vehicle class. It is a worthy successor to the traditions of the popular British brand and offers the same qualities for which fans appreciate the company's cars, adding to their environmental friendliness with a complete absence of harmful emissions.
Key eco features:
GreenerCar score: 67/100
Powertrain: Electric vehicle
Fuel economy: 110 combined MPGe
4. Nissan LEAF
The Nissan Leaf is the world's first zero-emission electric car for the mass market. With its advanced transmission, smooth acceleration, and stable and quiet handling, the hatchback offers a whole new driving style.
The 5-door front-wheel drive hatchback is equipped with an 80 kW AC motor powered by a 24 kWh lithium-ion battery. The battery consists of 48 modules with four cells each and provides good controllability due to a moderate weight of 480 lb and a well-thought-out location under the cabin floor. The manufacturer guarantees the safety of 70-80% of the battery capacity for ten years of operation.
Key eco features:
GreenerCar score: 67/100
Powertrain: Electric vehicle
Fuel economy: 111 combined MPGe (miles per gallon equivalent)
5. Kia Niro Plug-In Hybrid
The Kia Niro Plug-in Hybrid is a compact crossover SUV(sport-utility vehicle) that offers more range than a conventional hybrid and the ability to use the car as an environmentally friendly electric car for a distance of 26 miles.
Key eco features:
GreenerCar score: 65/100
Powertrain: Plug-in hybrid
Fuel economy: 46 combined MPG
6. Hyundai Elantra Hybrid Blue
The Elantra Hybrid is worth a look if gas savings is one of your top priorities. This Hyundai has some of the lowest fuel consumption figures in the hybrid vehicle class. Overall, the model is a great value with a long list of standard features as well as decent overall performance.
Key eco features:
GreenerCar score: 65/100
Powertrain: Gasoline hybrid
Fuel economy: 56 combined MPG
7. Mazda MX-30
The Mazda MX-30 is an electric car of the Mazda brand, presented in the body of a compact crossover. The electric car is aimed at the global car market and is intended to become a pioneer for the company in a new segment of the industry.
The main emphasis of the Mazda MX-30 is on the lightness and compactness of the model. Probably the company's designers associate a car with an electric transmission with this.
Key eco features:
GreenerCar score: 65/100
Powertrain: Electric vehicle
Fuel economy: 92 combined MPGe (miles per gallon equivalent)
8. Toyota Corolla Hybrid
Through decades of developing and refining hybrids, Toyota has achieved exemplary smooth transitions from ICE to electric and vice versa, and the absence of vibrations during the start of the main engine. You just drive as you like, and which of the units sets the car in motion is no longer important.
Key eco features:
GreenerCar score: 64/100
Powertrain: Gasoline hybrid
Fuel economy: 50 combined MPG
9. Honda Insight
The third-generation Honda Insight is equipped with a hybrid powertrain, which includes a 1.5-liter Atkinson cycle gasoline engine, an electric motor, and a lithium-ion battery pack. The total power is 153 horsepower and 267 Nm of torque. Fuel consumption in the urban cycle is 4.28 liters per 100 kilometers. Using only an electric motor for movement, Insight can travel about 37 miles.
Key eco features:
GreenerCar score: 64/100
Powertrain: Gasoline hybrid
Fuel economy: 52 combined MPG
10. Toyota Camry Hybrid LE
The highlight of the Toyota Camry Hybrid is, of course, the next-generation THS (Toyota Hybrid System) hybrid powertrain: the union of a gasoline engine and an electric motor, which are combined through a complex planetary gear. Moreover, each of the items is original and unique in its own way. So, the hybrid uses the A25A-FXS engine of the new Dynamic Force series: it is a 4-cylinder 2.5-liter naturally aspirated internal combustion engine with an extremely high efficiency of 41% – according to the manufacturer. The latter parameter is the best in the world for engines of this type.
Key eco features:
GreenerCar score: 63/100
Powertrain: Gasoline hybrid
Fuel economy: 52 combined MPG
Why Buy an Eco-Friendly Vehicle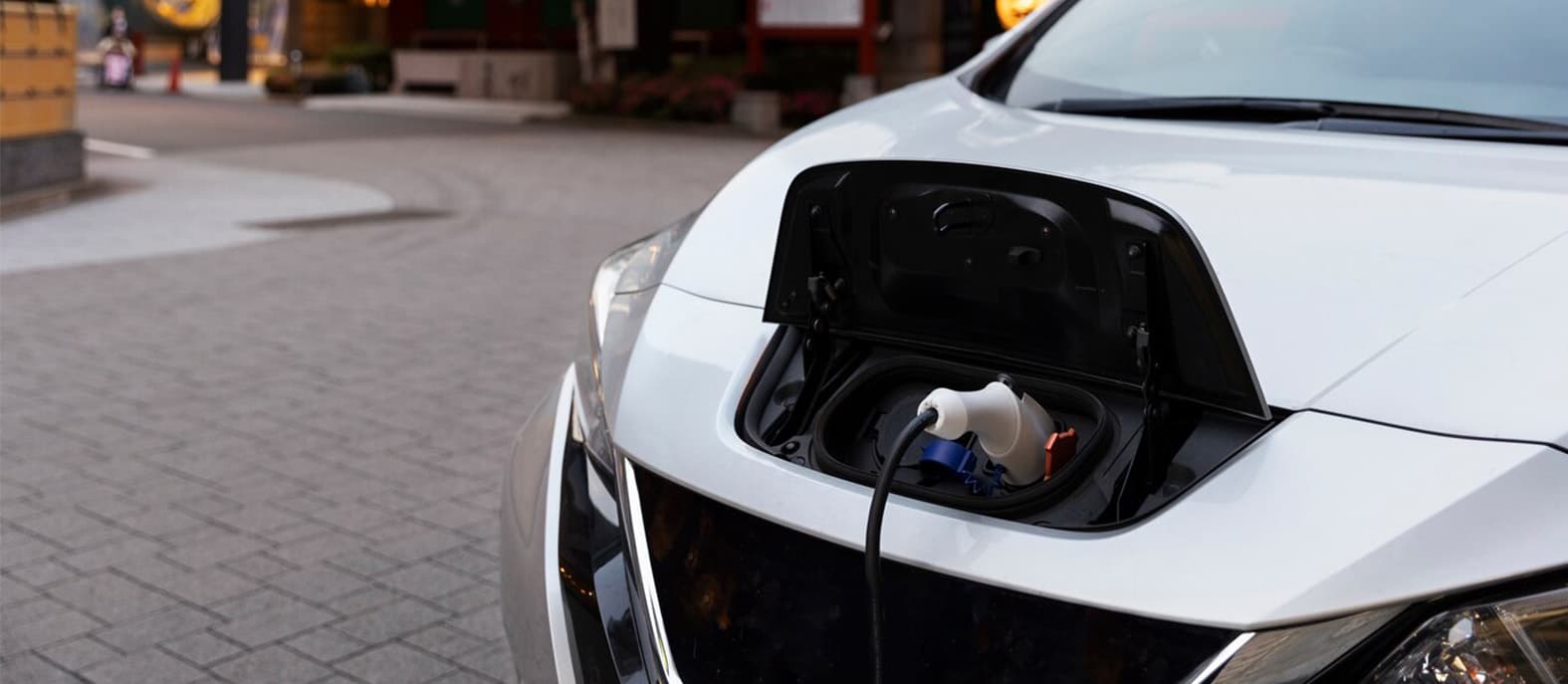 First of all, an electric car is environmentally friendly. Electric vehicles are one of the ways to reduce harmful emissions into the atmosphere.
An electric motor converts energy into motion more efficiently than an internal combustion engine. Moreover, it is almost silent, weighs little, and has high efficiency.
Another benefit of eco-friendly cars is the low cost of operation and maintenance. The simplicity of the car design and the absence of a fuel system, oil, spark plugs, and other parts minimize the amount of money needed to service a hybrid or electric vehicle. In addition, an electric battery can significantly save on fuel.